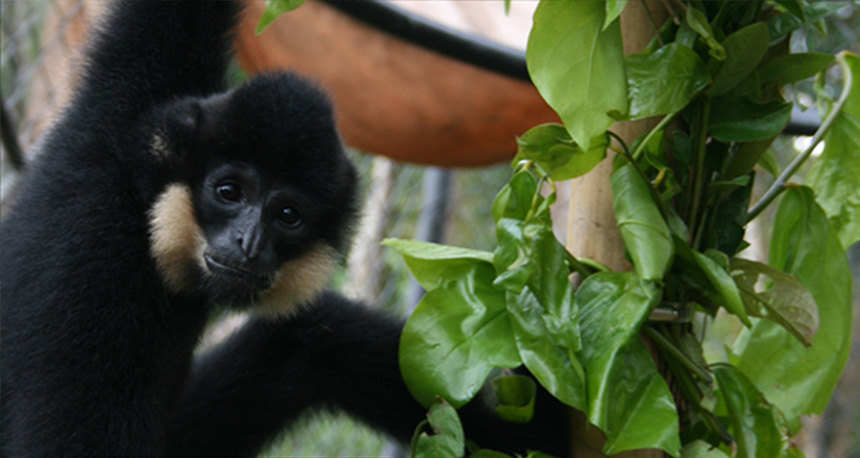 Primates in Our Care
At Dao Tien Endangered Primate Species Centre in Vietnam we care for rescued endangered primates, rehabilitating them so healthy animals can be released back into the wild.
Many primates arrive malnourished, stressed and in a state of social deprivation. To prepare them physically and mentally for the wild is often essential before they can be released. Luckily some are only recently out of the forest, and can be released relatively quickly. However, others have spent years in captivity, and/or were hunted as babies. For them, it can be many years before they are ready to be released. Every released animal is monitored by expert rangers.
Sadly some individuals can never be returned to the wild, but they are given long-term, quality care in captivity.
Please help support them on their journey
To rebuild the lives of these primates we need your help. You can sponsor an individual primate; providing money to support their care throughout the different stages of their rehabilitation (food, medical care, radio tracking equipment). One third of the money will also be used to provide support for the local community, increasing their awareness of their native primates and helping their livelihoods.
INDIVIDUALS FOR SPONSORSHIP
(although if you wish you can support any one of our primates at Dao Tien)
Crested Gibbon (Nomascus species)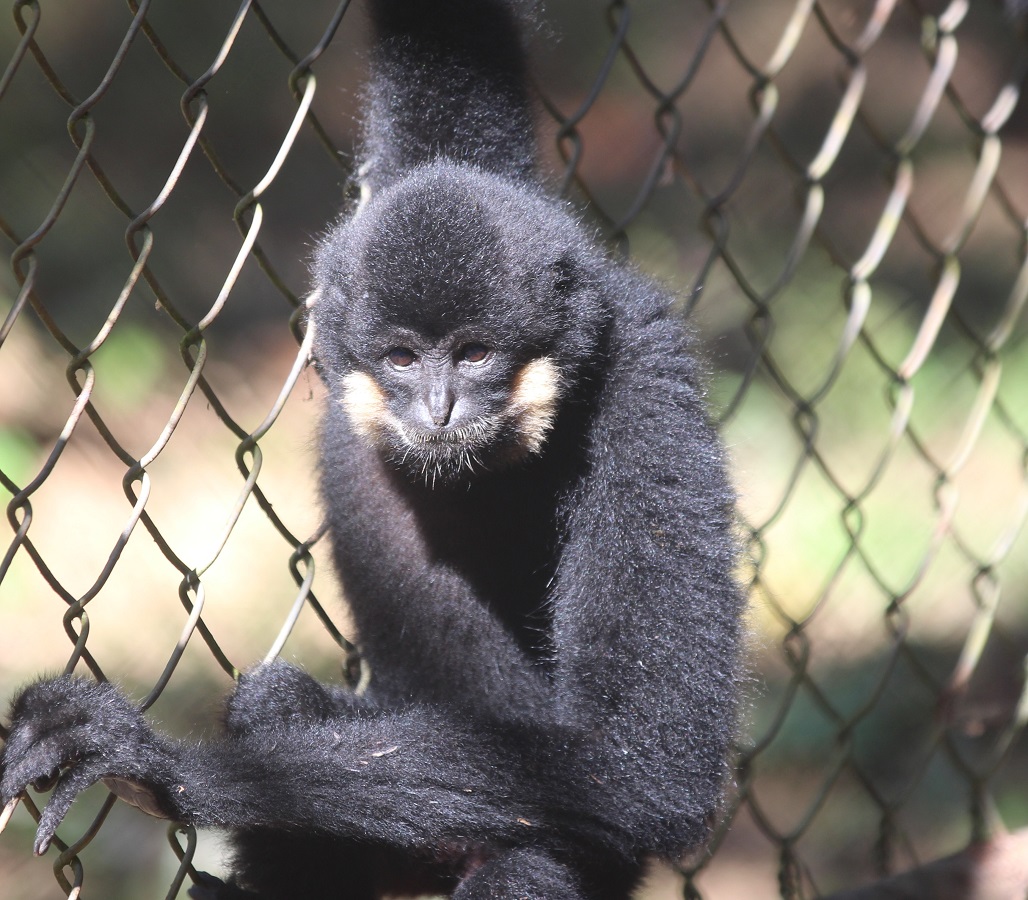 Duane (Nomascus annamensis)
Duane is a young male gibbon confiscated from the illegal pet trade in Central Vietnam. While kept as a pet he was swaddled like a baby for long periods which seriously influenced his movement and also his development. At the age of 16 months he could not reach out to take food, he had to be hand-fed. Now Duane is doing much better, one of the reasons for this is his strong playful busy spirit. Duane is the perfect big brother for younger females Loc, and Tung. Duane is also developing a very strong friendship now with Palle, his new big sister.  In 2020 we hope this small family will enter a forested enclosure.  We hope having trees to climb will be just what he needs to help him develop correct gibbon movement with his legs. Duane is one of the most fun, big- hearted gibbons we have ever had.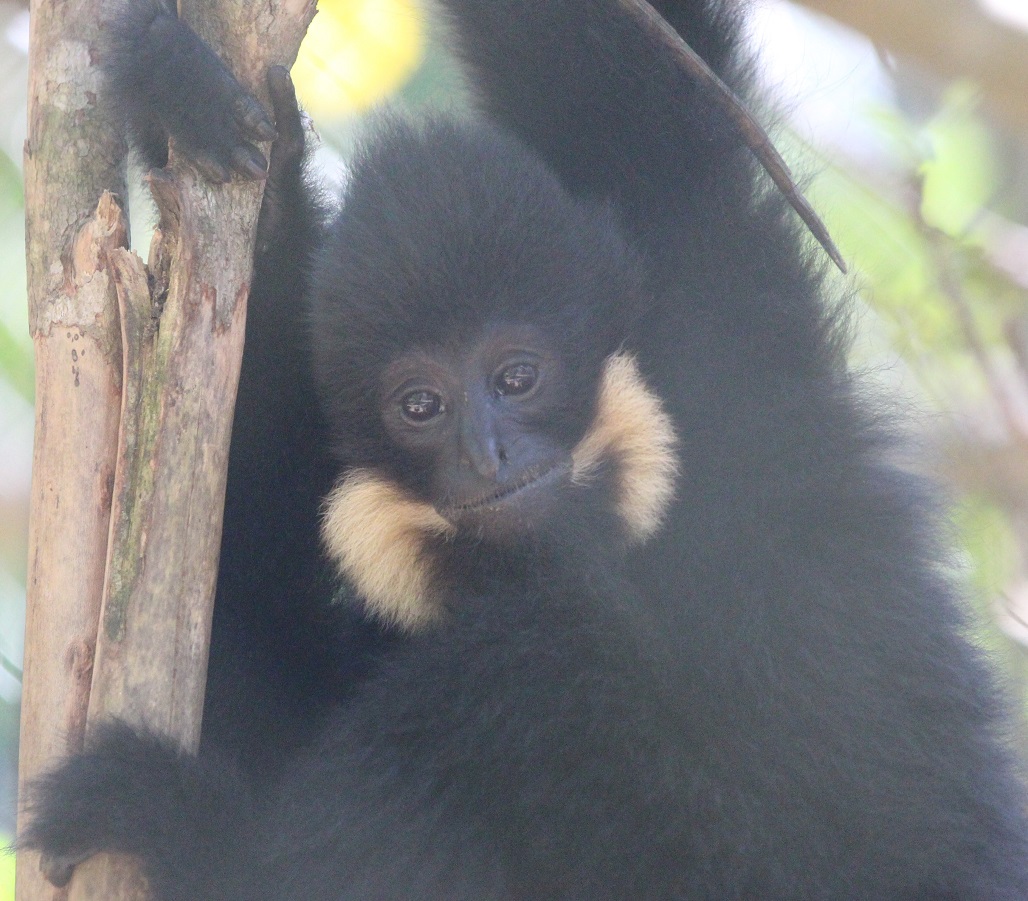 Loc (Nomascus annamensis)
Loc, an infant female gibbon, was rescued by a Vietnamese construction worker in the Central Highlands of Vietnam. It is most likely her mother was killed by road construction teams living at the edge of the forest. Loc is a very feisty young female who loves to sing, even at an estimated 8 weeks would sing with attitude as the other gibbons at the centre called. Initially at 3 months of age Loc was introduced to Duane, a very gentle young gibbon who gave Loc just what she needed, security, comfort and play from a gibbon. Loc sadly took advantage of Duane and kept riding on his back until he was exhausted. At 14 months of age we decided to try and find a surrogate mum for Loc, now weaned she could live full time with a gibbon mum. We introduced Loc to a gentle female called Trang bom, after 2 minutes of nerves Loc was getting a cuddle from her new mum.  Since this point Loc has gone from strength to strength, she now lives with Duane and Tung, along with big sister Palle she will soon enter a forested enclosure, where she will stay until adult.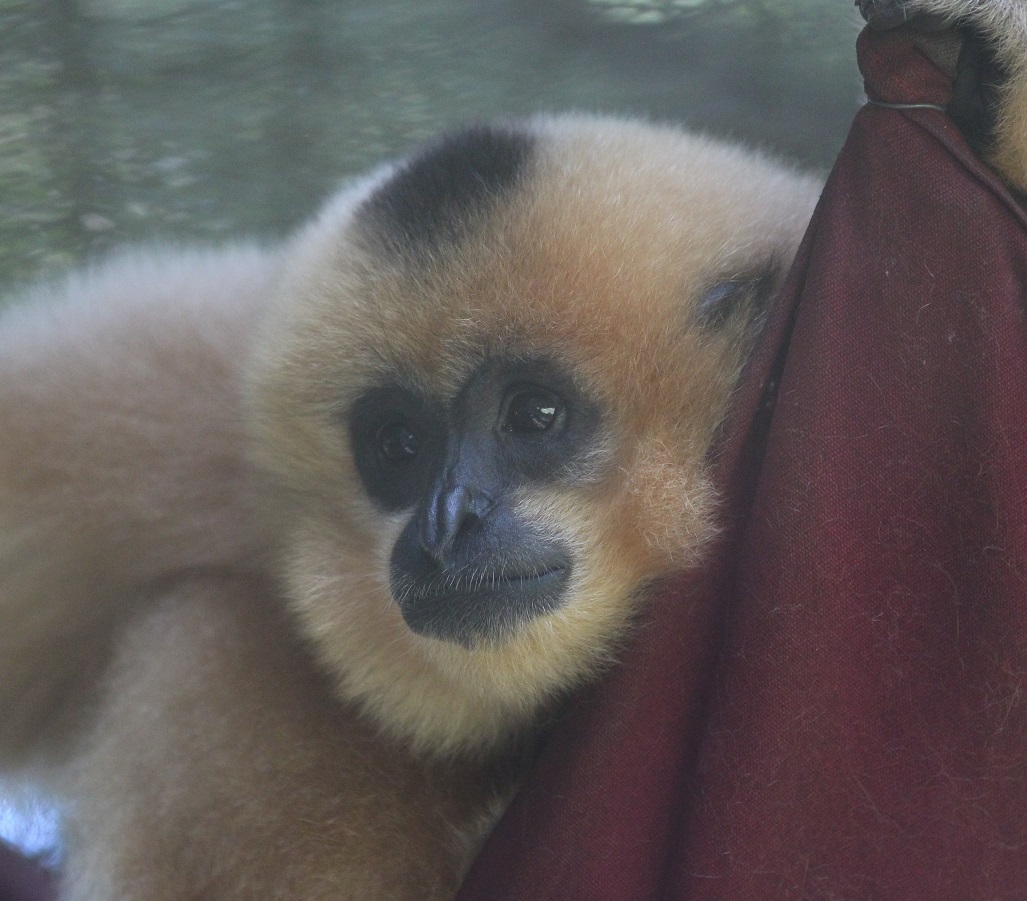 Be (Nomascus gabriellae)
Be was transferred from Cat Tien rescue centre in June 2017. Sadly Be has the human cold sore disease and cannot be released. Be has lived most of her young life on her own, thus developing many unusual behaviour traits; folding her legs up like budda, a very playful female. When introduced to Luat she did not know what to do and would charge at him although it was soon clear she wanted positive contact but did not know how. Slowly over time both Be and Luat are learning how to be gibbons by playing and grooming each other.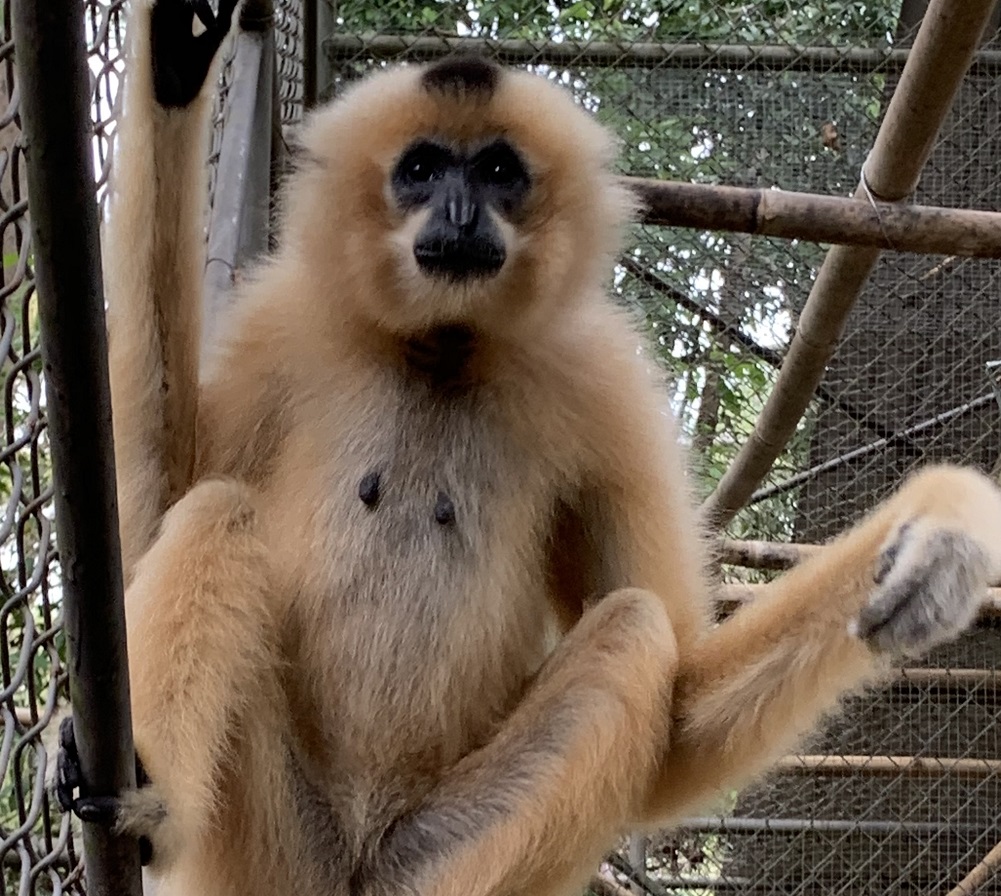 Mekong  (Nomascus gabriellae)
Mekong was rescued at the start of 2020 after spending at least 20 years of her life in isolation in  a tiny cage on her own.  Surprisingly she is a very active and fun loving gibbon and has enjoyed meeting her male Hiep- she is most definitely the boss.  It is unlikely that Mekong will return to the wild with most of her life spent in the cage, but we hope she will enjoy her last years and have some well-deserved fun and friendship.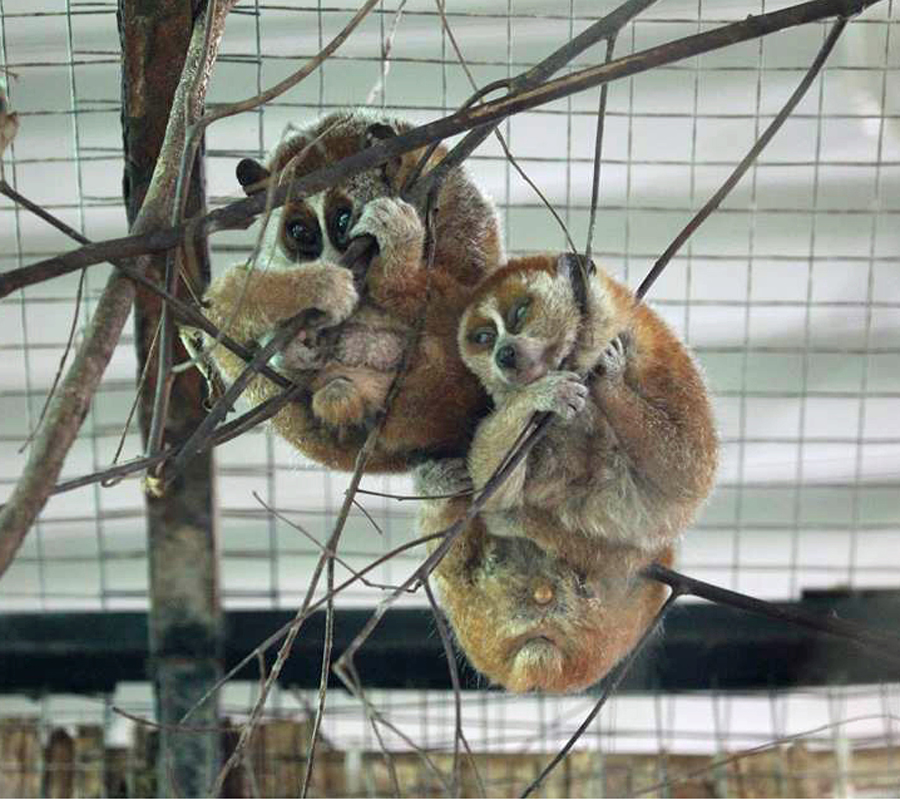 Pgymy loris (Nyctiebus pygmaeus)
Since Dao Tien started rescuing pygmy loris in 2008 in South Vietnam we have rescued over 100 individuals with over 58 released back to the forest monitored through radio-telemetry. We have evolved release protocols, release schedules for individuals not long out of the forest and release schedules for ones a long time out of the forest (>4 yrs) are being tested now. We hope with the data we continue to collect we can find a way to get all healthy pygmy loris back to the forest. Luckily in South Vietnam teeth are not pulled out in pygmy loris for the pet trade so at this point all our loris could potentially return to the forest. Please help us continue releasing individuals like Duy and Robyn pictured here back to the forest. (If you wish to hear specific histories on individuals please emaildaotien@go-east.org and we will be happy to answer further questions.)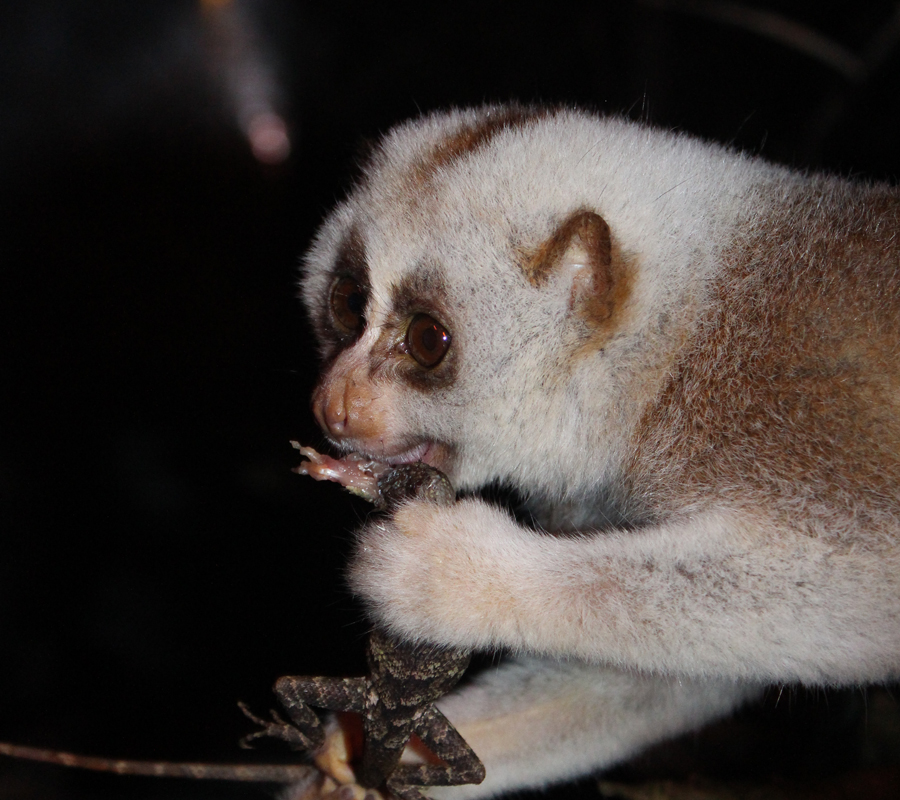 Bengal loris (Nyctiebus bengalensis)
On Dao Tien we have two male Bengal loris. The Bengal loris range is found predominantly in the north of Vietnam, few individuals are rescued in the South. Di Di was rescued in July 2015 from a South-West Province of Vietnam bordering Cambodia. He came with a collar and chain, so tightly connected to his cage he could not move. Di Di does not like to be housed close to our second male Khoa. Khoa was confiscated in the North of Vietnam by the EPRC. If too close Di Di is found constantly scent marking and his appetite drops. The two males look very different, Did Di with much shorter hair with a rich ginger colour, compared to Khoa who is an extra 500g bigger with paler longer hair. Both have slightly different diets to the pygmy loris, as much bigger than the pygmy (Bengal loris 1-1.5kg, pygmy 400g) enjoying eating geckoes and insects more. Please help us to care for Di Di and Khoa, and in the future develop a Bengal release program in Vietnam.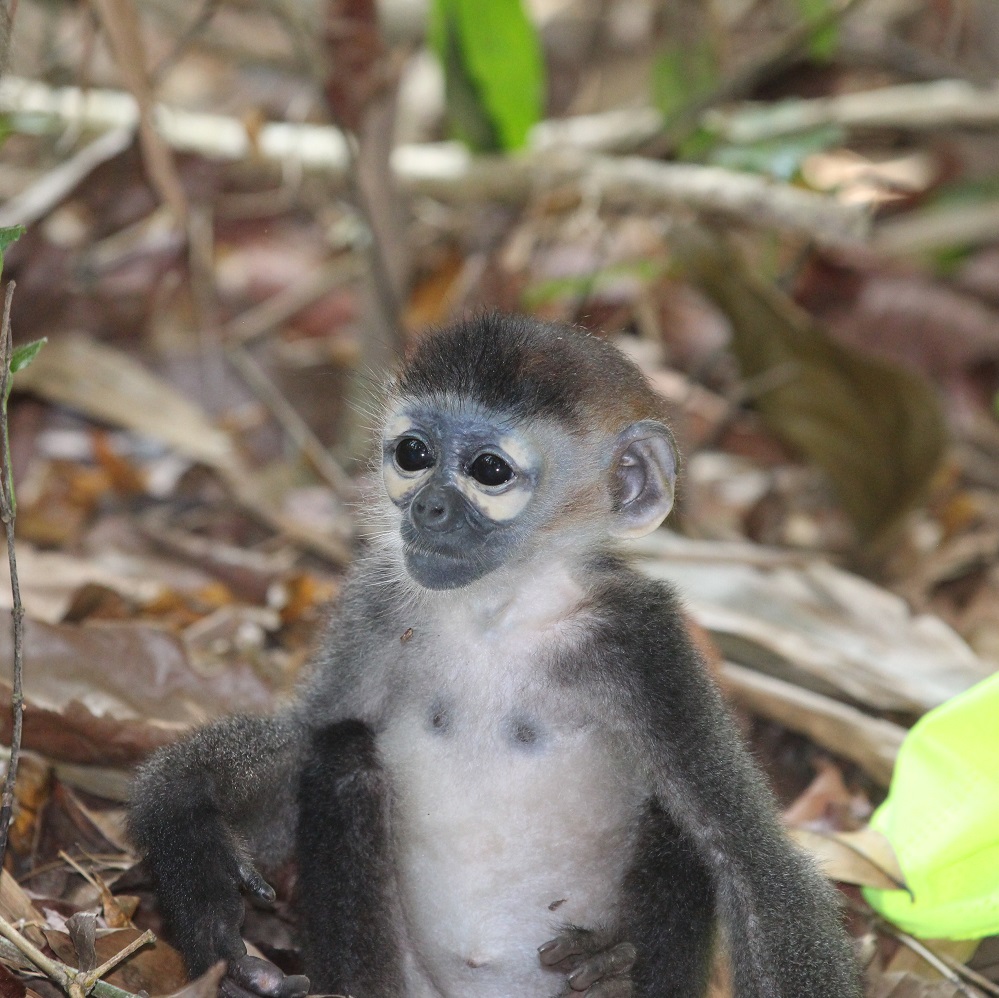 Douc (Pygathrix nigripes)
On Dao Tien we have rescued infant black and red-shanked douc from the illegal wildlife trade. Sadly in recent times the hunting of douc for meat, with infants then being sold into the pet trade has increased.  The infants such as little female Anna, arrive very frightened and often seriously ill.  The infant douc are one of the most physically and mentally sensitive primates in the world.  Use to living in large highly social groups, the isolation of the pet trade is too much for most douc, few survive the illegal trade.  On arrival to Dao Tien we as quickly as possible introduce newly rescued doucs into our small nursery group, to try and give them back a family.