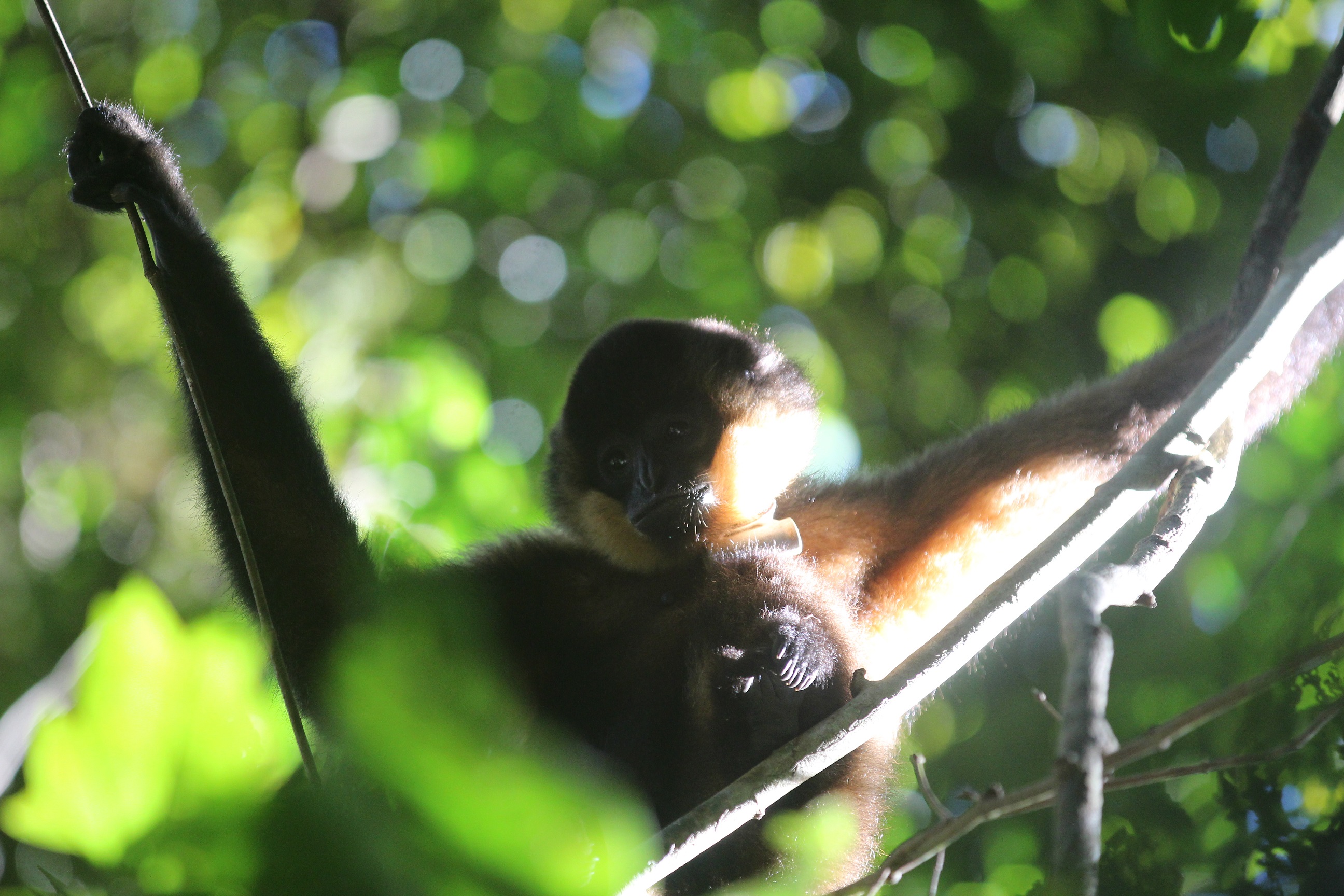 In 2019, EAST released six gibbons back into protected forest in South Vietnam. As well as tracking these individuals, the team are already preparing to release another family in 2020…
In May we started our gibbon releases with single female Bien, then in September we followed on with Misu's family, Misu, Limhuyen and their three youngsters, Savvy, Thai and Vuu. These gibbon adults had been in rehabilitation for 10 years, preparing for this moment.  It was Mr Binh's job to monitor the gibbons daily and provide extra protection, supported by a team of kiem lam (forest guards). We had invested in new telemetry tracking equipment, to ensure that we could get GPS locations, enabling us to see what area they were covering.  We estimated that a family group would need around a 40-hectare home range in this forest type, to ensure there were enough food resources available.  Until they are covering a large enough area, we continue to provide supplementary food, which is known as a soft release.
Data from Bien's collar showed she was always busy, but expanding her area very slowly, being sensible and cautious.  As for Misu and her family, we think they had a slightly more ambitious plan.  For the first 11 days they hung around our chosen release site, staying up high and behaving like wild gibbons – perfect! Then after their morning duet song one day, we believed they felt ready to find a better area, beyond the range of our tracking equipment.  Our release site is challenging for two reasons. Firstly, as secondary forest it is thick, and although the tree species richness and density is good, it's surrounded by areas of thick bamboo and rattan, which radio signals cannot travel through.  The normal way to deal with this is to find a high point and shoot for a signal from up high, but this area is so very flat with no vantage point available. At this moment our tracking kit (the radio beacon) was not helping us find the group.  We increased patrolling to try and find the group and found an area of beautiful forest where we could smell gibbon faeces, yet were still unable to see them.  For anyone who has studied gibbons in the wild, unless gibbons sing, you can travel an area every day for a year and still think no gibbons are present, as they move so delicately in the forest and are happy to sit tight for hours, so as not to give their location away.   Our New Year's wish is to find this brave young family all well and settled in their wild home.
We are already preparing Kizzy and her family for release, and need donations to fund radio collars to enable us to track these amazing gibbons' journey back into the wild.  We appreciate any help you can give!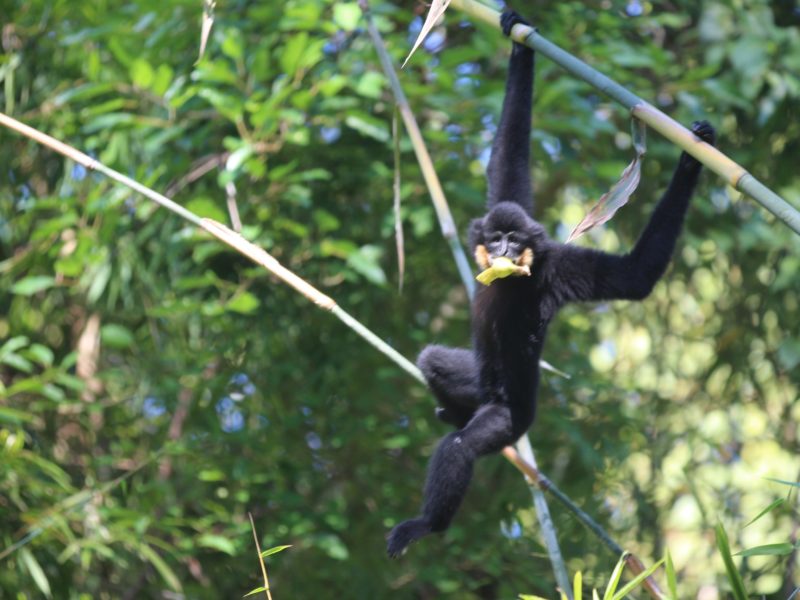 Dao Tien strives to achieve an international standard of welfare and husbandry. Sometimes we receive traumatised gibbons that need a little extra care, or time out, such as Amelie, an over-friendly juvenile golden-cheeked gibbon. She is a confident soul with adults but not so friendly with similar-aged peers.  When it was time for Amelie […]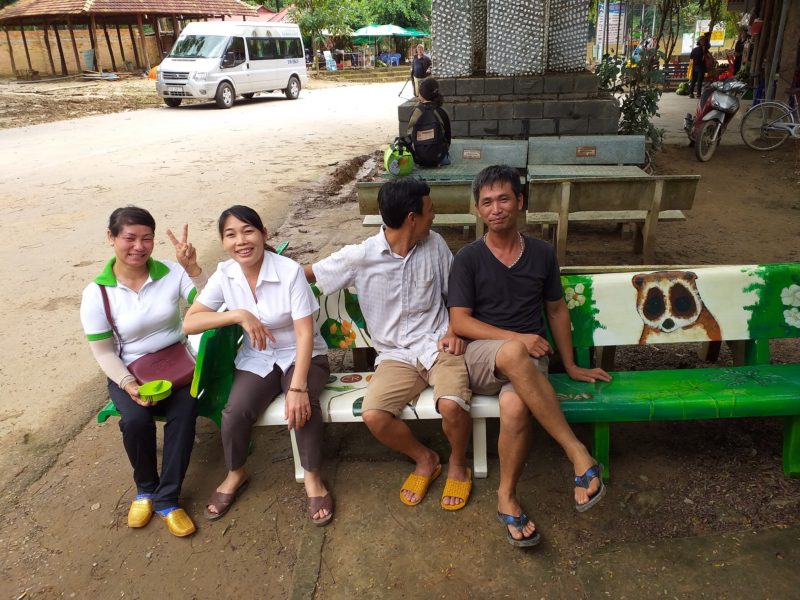 Over the last year we have been busy receiving school groups, each time offering them more unique opportunities of learning including radio-tracking techniques and real field data collection. Our school program in Ho Chi Minh City has expanded, introducing children to our work, the importance of animal welfare and conservation, then together suggesting how we […]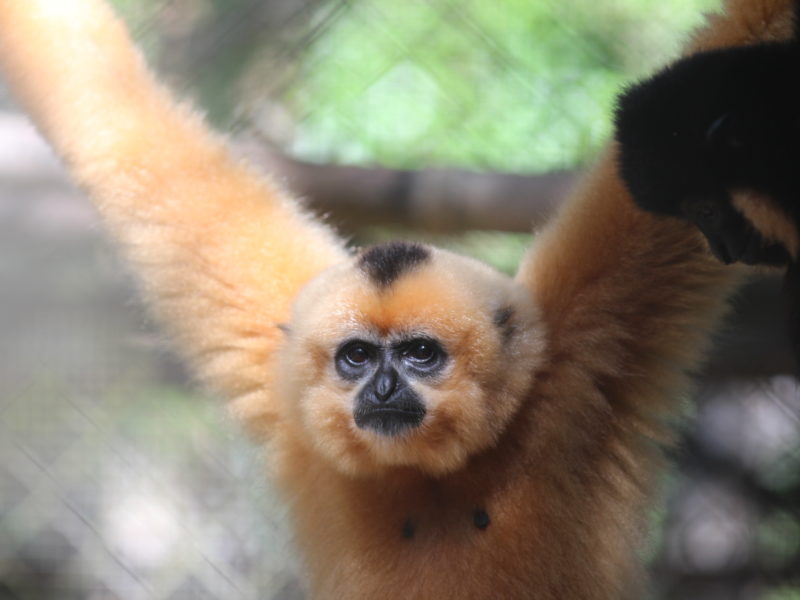 We are hoping that juvenile golden-cheeked gibbons, Loc, Duane and Tung, will follow big sister Palle into the trees in January.  Palle has supervised these three little ones well for three months – although she does look a little more tired than at first! The trees are vital for these three youngsters at this […]