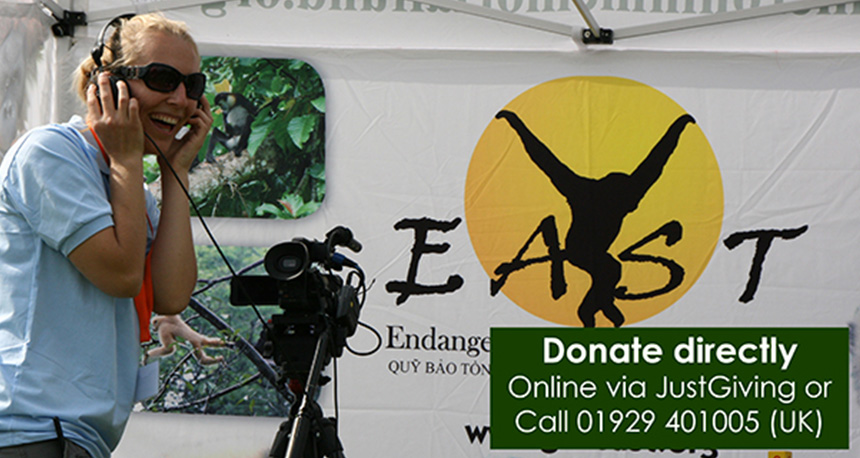 Get Involved
And help us achieve our mission.
As a small charity, your support makes a BIG difference to us, and really does help us continue our primate conservation work.
Some of the ways to get involved: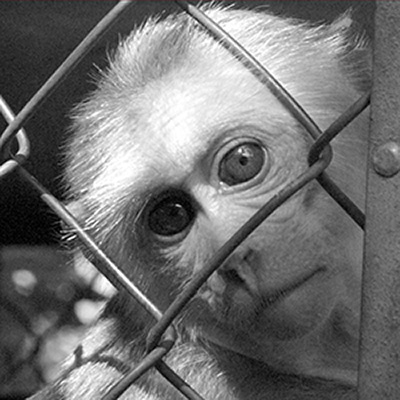 Going on Holiday?
Stop primates being exploited as tourist attractions by supporting the good and avoiding the bad.
Best Places to See Wildlife in Vietnam
Places recommended to us of the best spots to see wildlife – in the wild!
Be a Responsible Tourist 
Tips to ensure your actions on holiday to not encourage hunting and exploitation of endangered wildlife.
Share what you see
If you have been to Vietnam recently and have recommendations of places to visit or avoid, email or tweet us: @EAST_DaoTien    #responsibletourist
If you want to get involved but you're not sure how, please get in touch. Tell us about yourself and we'll see what we can do. Email us at support@go-east.org or call us on 01929 401019.
Donate directly
Help us continue protecting primates
Please fundraise for us
If you are holding a fundraising event for us, firstly we want to say thank you!
Your donations have such an impact on our work and make a huge difference to what we can achieve.
Get in Touch!
We would love to hear from you, and find out more about what you are doing. Equally, if you need some inspiration or more information please get in touch: support@go-east.org / 01929 401019.
We have lots of bespoke gifts and all profits go directly to EAST